Related Links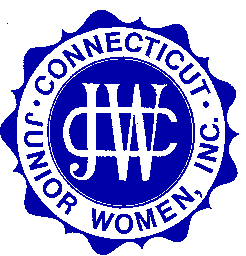 Connecticut Junior Women, Inc. (CJW) is a non-profit organization dedicated to community service and to promoting common interests in education, philanthropy, public health, civic and fine arts.
CJW, Inc. is made up of 56 Junior clubs and 11 Juniorette clubs throughout the state of Connecticut. Any person, 18 years of age or older who is interested in the common goals may apply for membership in a Junior club. Several Junior clubs sponsor a Juniorette club for young women ages 9-18 years.
Click to visit The Literacy Center of Milford site
The Literacy Center of Milford serves people from other countries who want to learn the English language and it helps people in need of mastering basic reading, writing and math skills.
The Literacy Center of Milford provides a quality program where people can find the help and support they require to meet their basic literacy needs.
Clink on the picture links above to learn more.
---
Contact Us:
Junior Woman's Club of Milford
P.O. Box 3528, Milford, CT 06460